Volunteer Spotlight: Tessa Spaulding
Meet Tessa Spaulding. Tessa has been an active member in our community for years, and when she's not campaigning you can find her cooking delicious food for causes throughout the city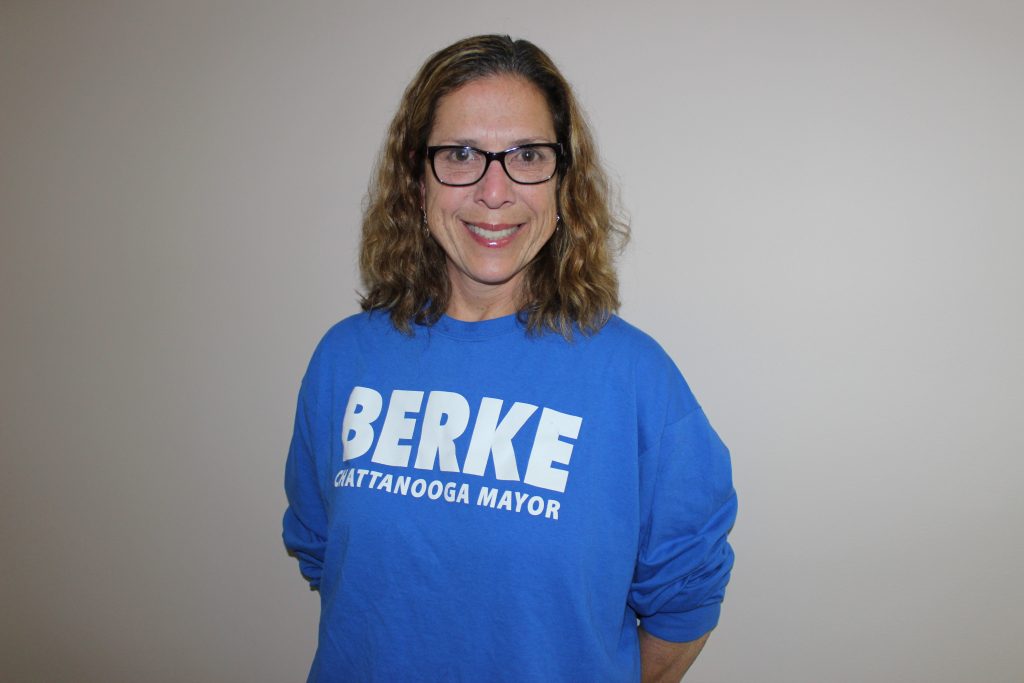 Tessa and her husband, Brett, are two of the Berke Campaign's most dedicated volunteers. Tessa recently stepped up to become a Volunteer Organizer for the campaign. She leads Thursday night phonebanks at Berke, Berke, and Berke, where volunteers are calling our supporters and reminding them to Early Vote. As a Volunteer Organizer, Tessa also is recruiting and scheduling volunteers to help us Get Out the Vote in Chattanooga. You could be getting a call from Tessa very soon!
Tessa steps up to help the campaign because she supports the Mayor's leadership and work to create equal opportunities for Chattanooga women, "I support the Mayor because he has worked hard to ensure that women in our city are protected through programs that you find at the new Family Justice Center and the Mayor's Council for Women. I'm sincerely proud of the way that our Mayor is leading this beautiful city."
Sign up to meet Tessa at next week's phonebank or come knock on doors with her husband, Brett, during the weekend. View the full calendar of volunteer events and sign up now.